Hey Everyone!
Tomorrow's Friday...need I say more?!?! :) I have a couple of photo shoots this weekend, so it's gonna be pretty busy. I love it!!!!
It has been so nice to be able to sit down and create for fun. The last couple of days have given me some craft-therapy. Wonderful! Sigh...

Blogger is saying that I've used up all my photo storage and wouldn't allow me to put my pics on. I had to upload them to photobucket and use a html code. How annoying is that?!?! I'm so not going to purchase more. I thought blogger was free. Grr....
I used everything from my stash, so I'll try to remember all the details, but some may be far gone from my brain. LOL! There are a couple of nurses in my family, so I knew I needed this Magnolia image. Plus, it's always handy for a 'get well' card. This card could be used for a birthday, just because, nurses week, you name it. That's the kind of cards I like!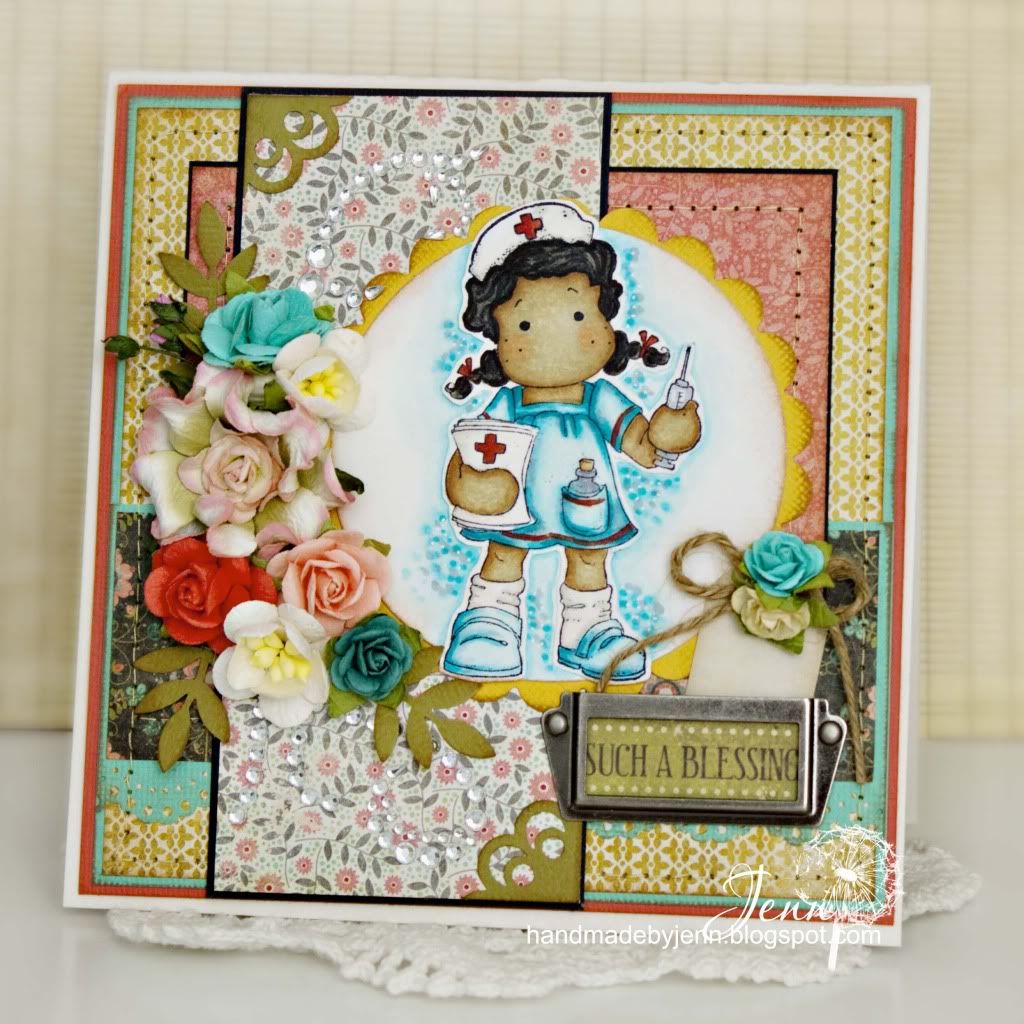 Supplies:
Cardstock-Bazzill
Paper-My Mind's Eye
Flowers-Prime, Recollections
Puches-Martha Stewart, Recollections, Stampabilities
Image-Magnolia
Coloring-Copics
Sewing Machine
Challenges: