Again, it's Tuesday! Time stands still for no one, huh?!?
Digital Tuesday Challenge is "all about ribbons and buttons." I made the sentiment digitally, the image is from Magnolia. The flowers are a variety, most of them being from Recollections. Paper is from My Mind's Eye.
I hope you come and play with us.
Spesch Stamps
is offering a great prize!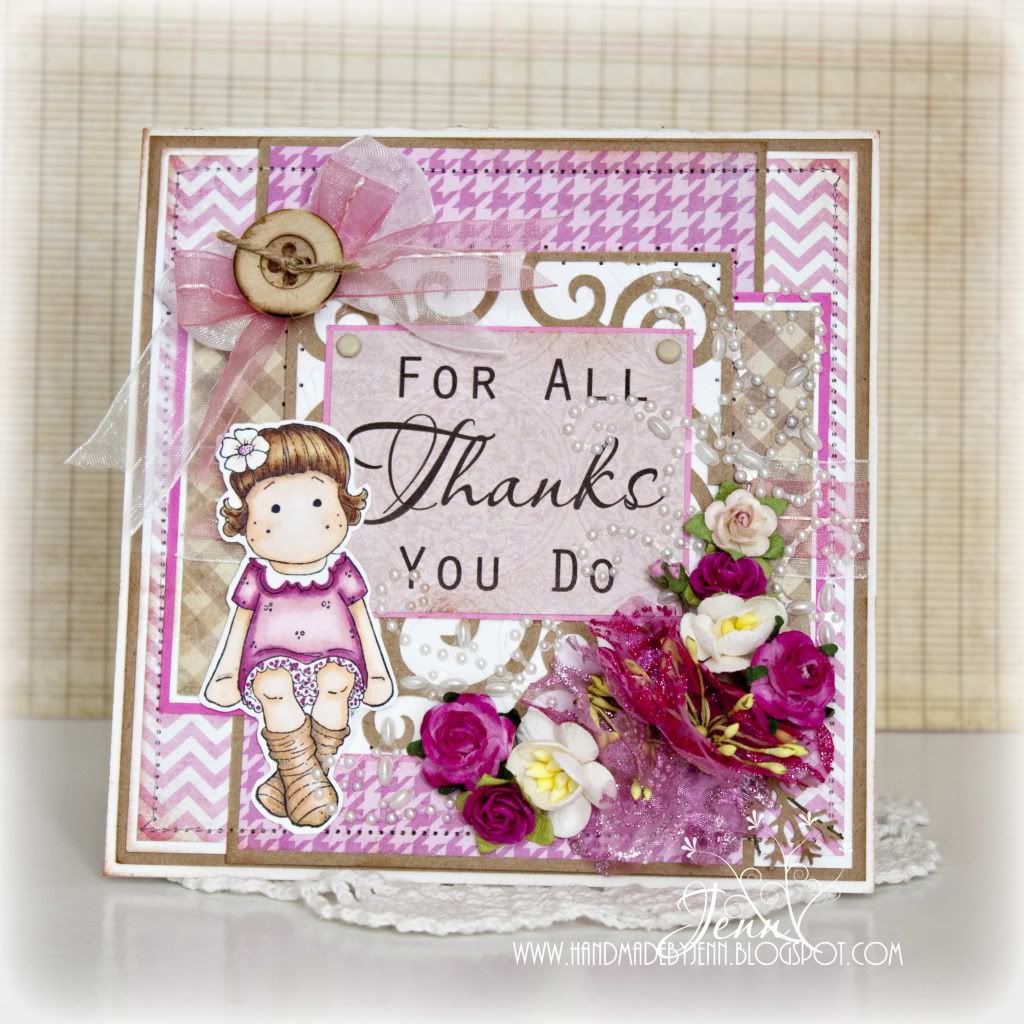 Challenges: