Phew! What a day! I think sometimes our emotions/thoughts give us a whole lot more workout than a 10 mile run would...makes us as tired, too. Trying to push it all aside and let God take control. Ya know, that's a whole lot easier to say than do?! :)
I saw this image on Stamping a Latte's site and knew I needed it. (The layout was also inspired by her as well. You know how you see something and like it, but it turns out nothing like theirs???) There are several violin players in my family, so when I found it at a local shop, I picked her up.

I'm fairly certain the paper is from My Mind's Eye. The roses are from The Paper Studio.

I recently won a challenge that gave me a $25 e-certificate to Simon Says Stamp. *Insert happy dance.* Got the package in the mail and I ordered some of the Neenah card stock that many use. I usually just use Walmart's card stock, so I'm gonna see how much of a difference it makes. The price is sure different! LOL I'll let you know what I think.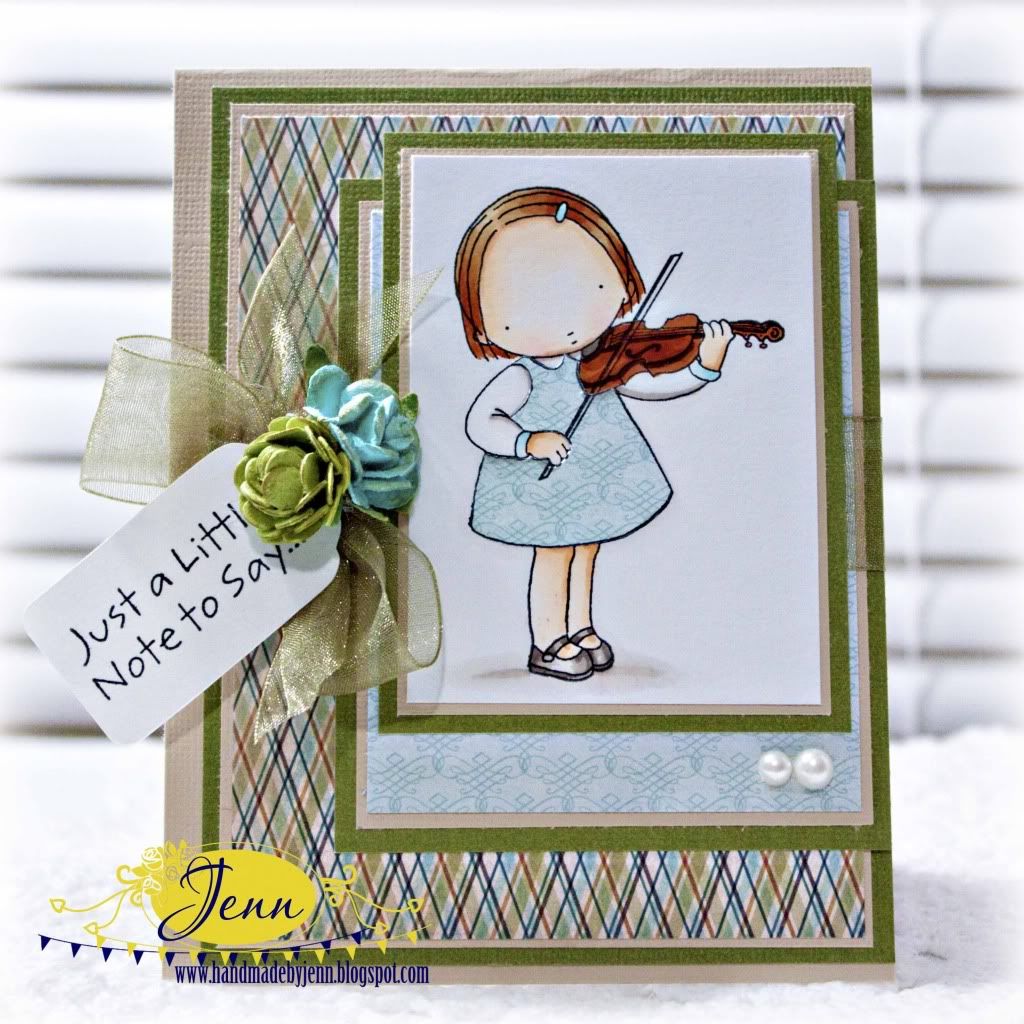 Challenges: