I think I might have created a "monster." My almost 4 yr old daughter has discovered "making cards." She loves to color and glue her images to a pile of scrap card stock. She usually completes about 20 to my 1. ;) It takes a little longer to make a card, but oh-how. I. love. it!!!!!!!! We're not just making cards, but memories.
1 image
2 papers
3 flowers
4 gems.
We have a great sponsor this week as usual.
My Grafico
is giving away 1 digital stamp set and 20% off an order in store. WOW! They have some cute ones, so be sure to check them out.
I chose to make my sentiment digital. The image is Magnolia and I sure wish I had her. I got her in a swap, but I used to teach before my kiddos came along, so she seems like one I need to have. LOL! The paper is by Crate Paper-School Spirit Collection. The chipboard embellishments are from K & Company, twine from My Mind's Eye, and flowers came from ebay. The card was made for a teacher friend and I wanted to encourage her that God will be with her this year.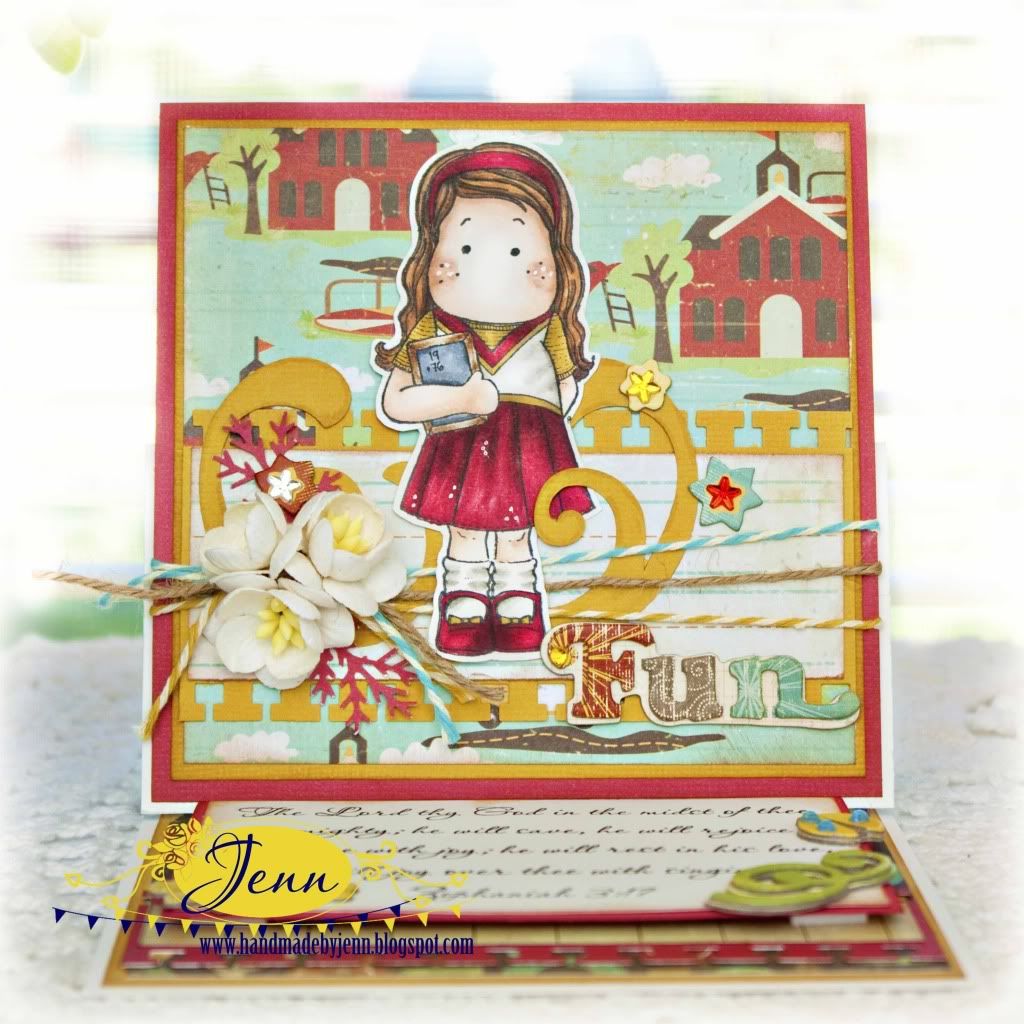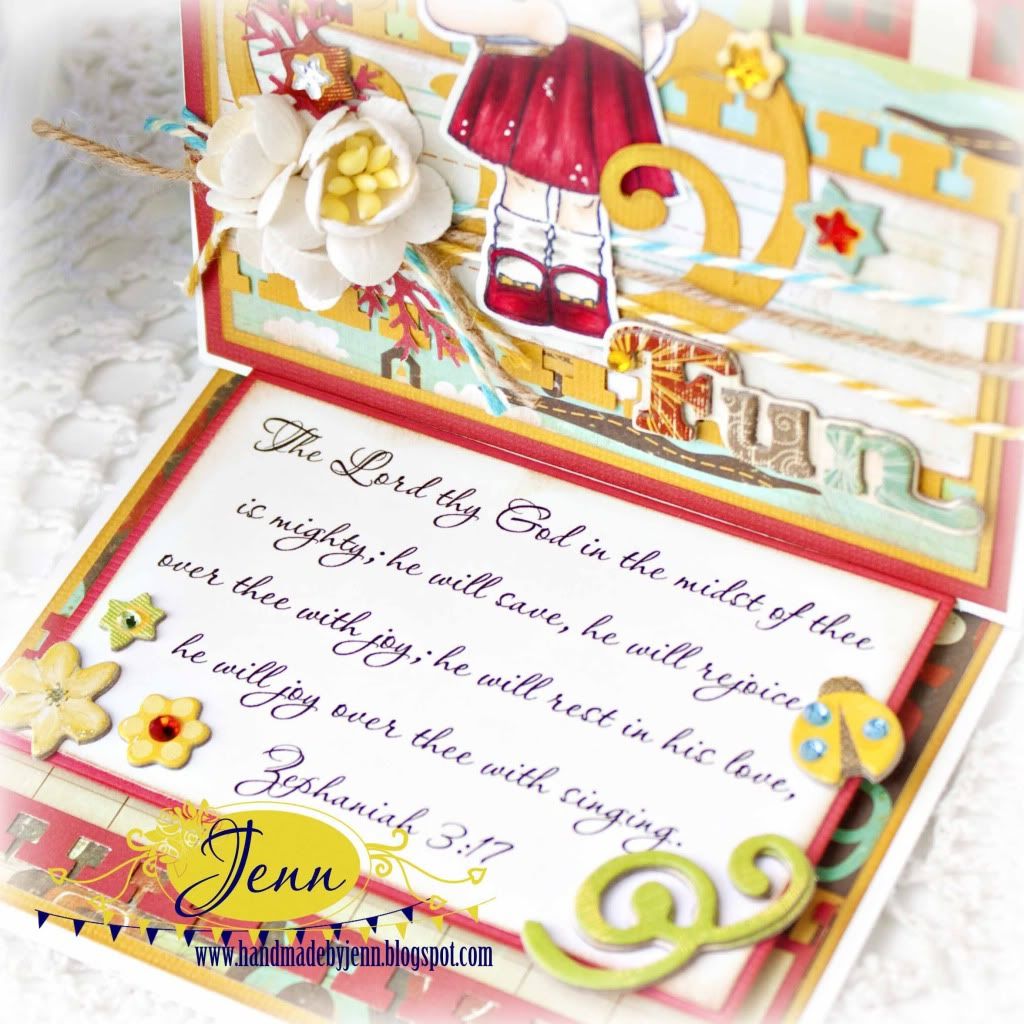 Challenges: