I had a friend from college ask me if I would paint a sign for her daughter's "big girl" room. When she showed me
the idea
, I was like, "Yikes, that's a lot of words!" I loved it, though. I have a daughter a little younger than hers and as a Mommy who is trying to teach my daughter to be a child of the King, I knew I would enjoy doing this for her. It ended up not taking nearly as long as I thought.
I free-handed the letters and flower doodles. I used to always doodle in college when I was taking notes. Who knew it would one day pay off? LOL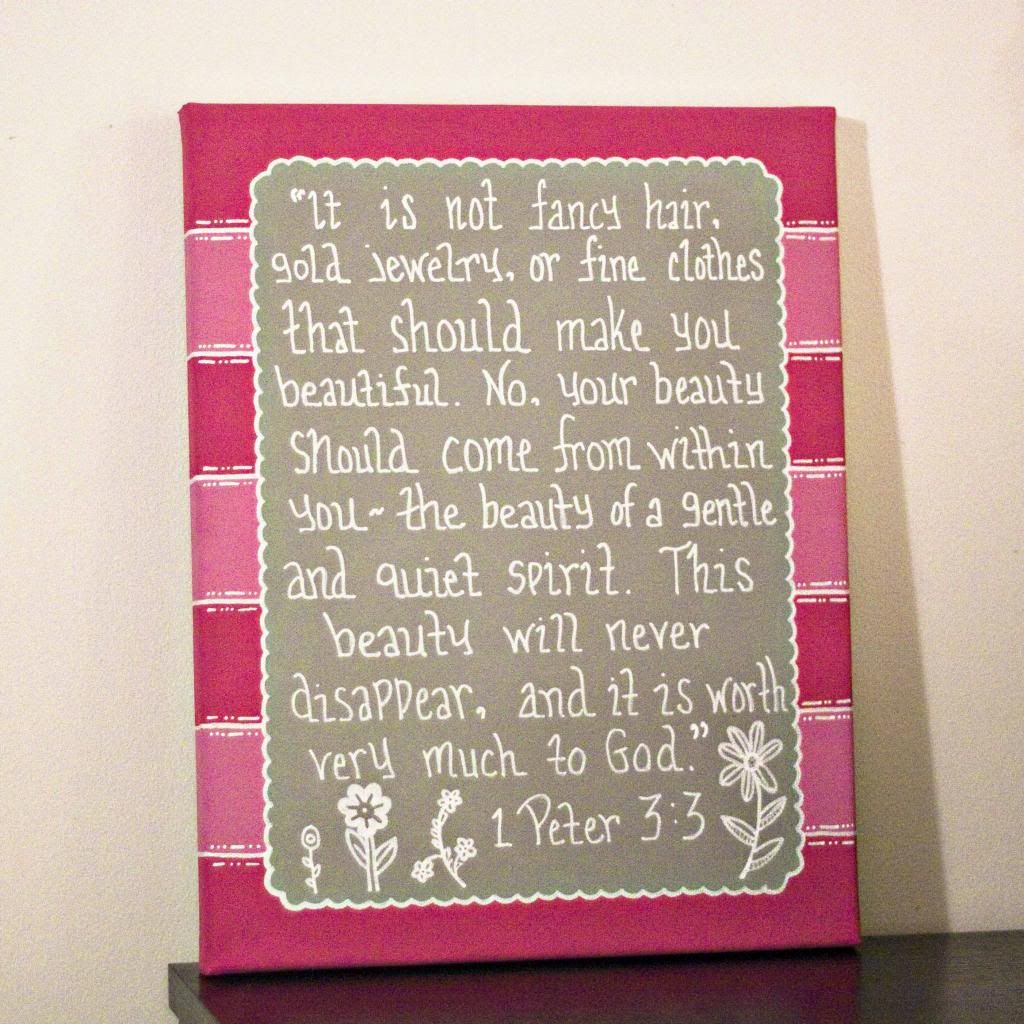 I think this verse is a good reminder for us adults, as well. I so want the "beauty of Jesus to be seen in me."