Hi! Hope your week has been great so far, the weekend's coming, so hold on! :)
Got a couple of cards to show you using the same "image." I typed up the scripture verse and really like how these two turned out.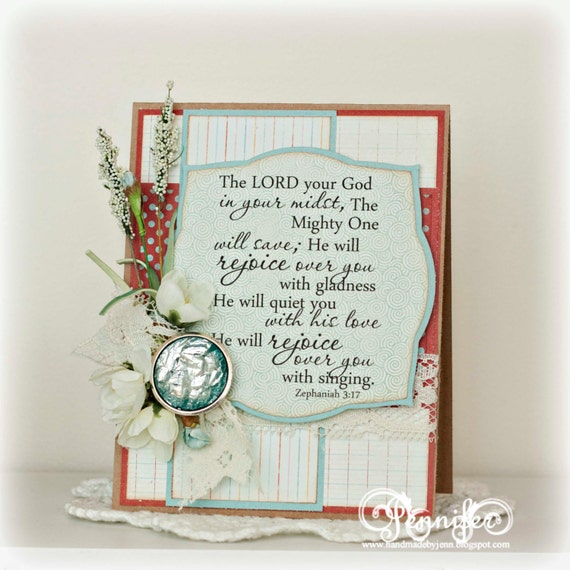 This one is
for sale here
if you're interested. I used an older paper pack from My Mind's Eye called Everyday Flair. The bling is from Micheals. I'll show you a secret to the flowers coming up soon.
The second card I sent to a friend to use. This one uses paper from Echo Park-For the Record 2. The bling is also from Micheals and the ribbon is old.
Challenges: