Hello and welcome to the beginning of another week!
It's
Bugaboo Stamps
time at
Make It Monday
. I chose to use
ava flower patch
and made a simple, bright card. (It's embarrassing when you compare it to my POTW). :) There are some days when I feel my mojo is going strong and others when it's hiding. The twine is from American Crafts and the bottle cap is from Basic Grey. Everything else came from my stash.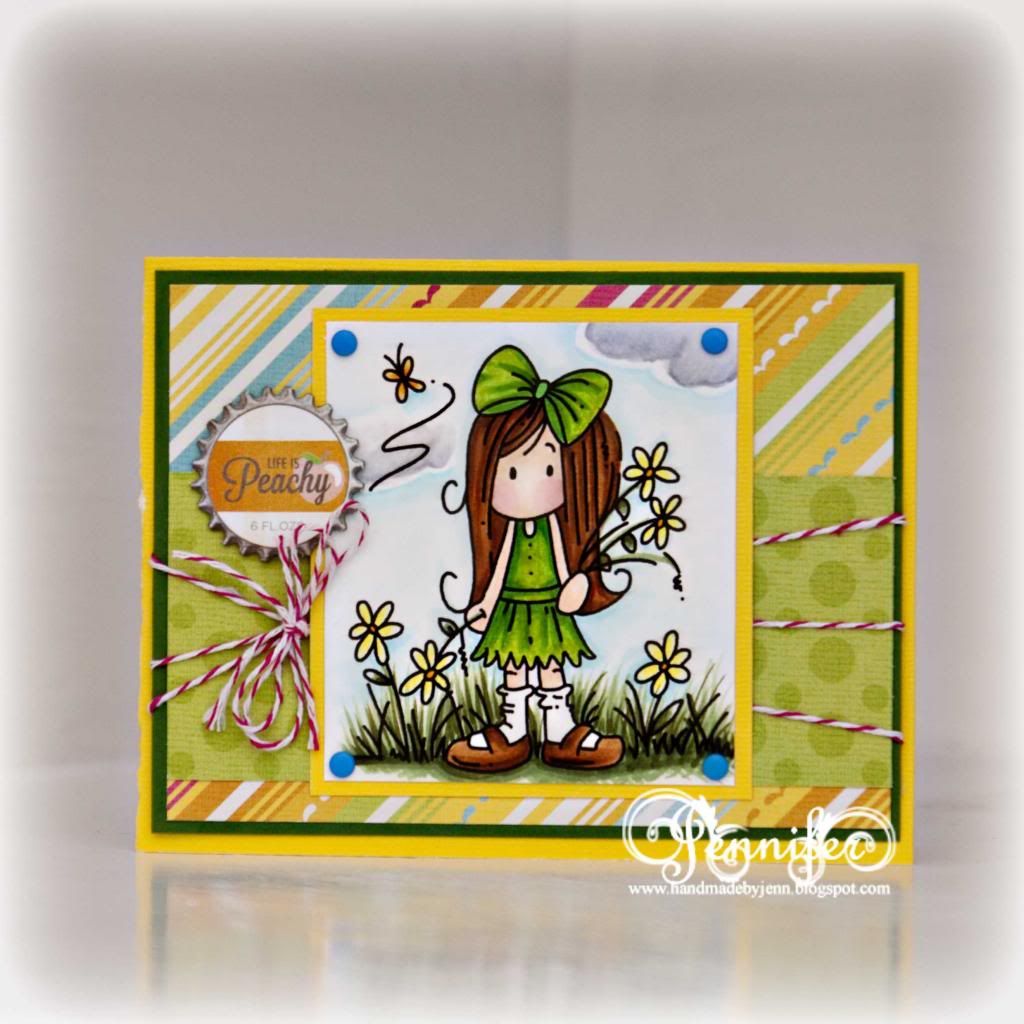 A word from our sponsor:
Everything That You Ever Wanted to Know About Bugaboo Stamps: A Short Essay
As if raising five children in the frozen land of the North was not enough of a challenge, Jodie Mackrell decided to dip her cold little Canadian toes into the world of papercrafting by opening an online store full of her illustrations. That was two years ago. Today Bugaboo Stamps is one of the leading companies in digital images, and we're still growing! From seriously snarky to sugary sweet to sublimely soulful all the way over to the other side of the super sexy spectrum, you're bound to find all that you need and more to create your paper projects. Jodie works very hard to provide New Releases and Freebies every week!
Bugaboo Stamps are offering a very generous prize of winner's choice of 7 single digis!