Hey Everyone! I was hoping to post this earlier, but didn't get the picture taken. Just some goodies for all my lovely followers. The candy will end 2/28.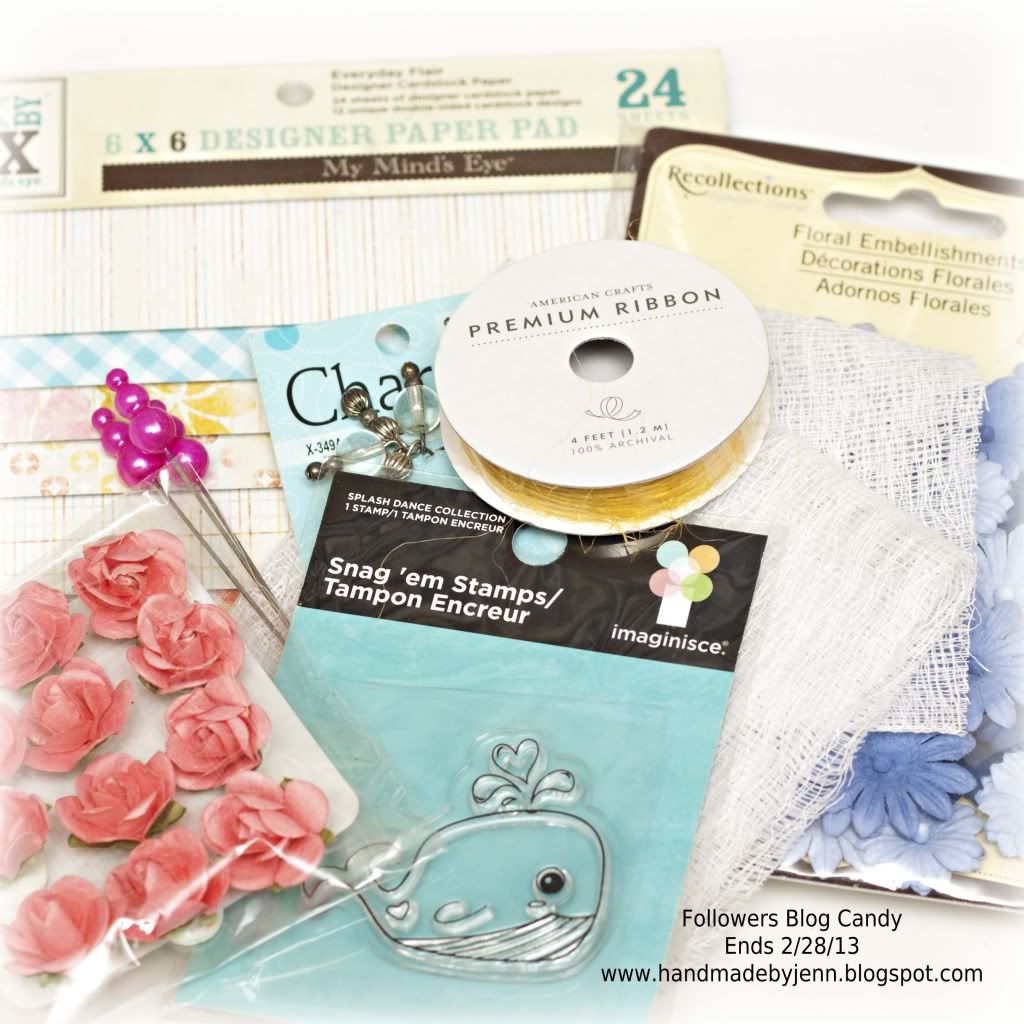 This candy contains:
1 6x6 Paper Pack from My Mind's Eye
2 Flower Packs
Charms
Cheesecloth
Hat Pins
Twine
1 Image
If you'd like to be entered to win:
1. Be a follower
2. Leave a comment
Additional Entries:
1. Post on your blog-leave a comment
2. Post on facebook-leave a comment
3. Tweet-leave a comment
4. Pin on Pinterest-leave a comment
Thanks to all my peeps!!