Happy Sunday!! I had a great Lord's day today. My family was able to come and see us this weekend, so it's been a great last few days. Too short, though.
I conned suggestive sold a card to my MIL for an upcoming wedding they're going to. I liked the sketch from deconstructingjen, so decided to use it to make it.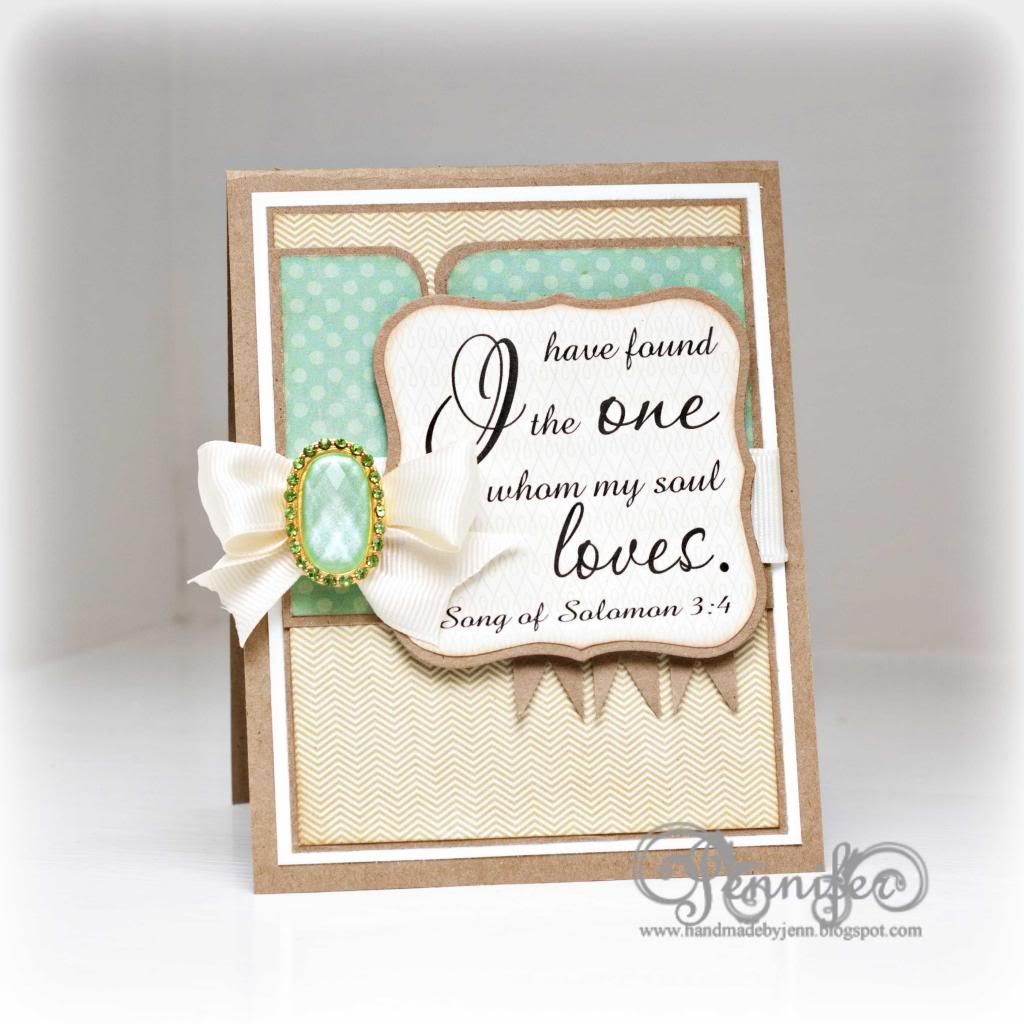 The papers are from Echo Park. I designed the sentiment and just printed it off. The bling is from Micheals.